The City Never Sleeps - Keaton Newson
Introducing The Youth Frameworks Co.
POW-WOW 2012 best trick comp
Blading.info: Tour Life - Jeremy Stephenson (part 2)
Sunny Eye
HiveLife - Intro, Nils Jansons & Montage
Cody Lampman 2012
Fun pics
http://www.voila.pl/006/lx08p/index.php?get=1&f=1
The Glide to Social
Klan - Martyna ratuje życie Maćka
Slipklip Video Magazine S02E01
Inmag.info: PTG - Naprawdę ALL DAY!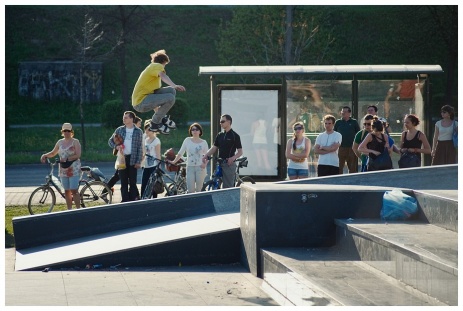 PTG all day.
Sleaze
Franky Morales - California street edit
Create Originals - Marc Moreno interational team introduction
Be-Mag: Photographer profile - Piotr Głodzik
Aaron Pyle - Fester contest edit
Blading.info: Marc Moreno interview
Vitek Vodka Parkour ad
Blading.info: Blade Check - Josh Glowicki
Create Originals - Gabriel Hyden international team introduction
Blading.info: Tour Life - Jeremy Stephenson (part 3)
Michał Żankowski powraca edit
Rollerblade ATL Sessions
SWITCH - The Powerhouse portfolio
Hedonskate team in Essen (2006)
Nils Jansons Magma interview
Sideshow Rodeo - Michael Braud
!!
Blader Stuff presents: Easter Weekend 2012
<< Poprzednie