Ameriquest - 5 Funny Commercials
Jeph Howard - Minnesnowta
Triczki i piosenka naszego nowego nabytku OJA Paza
czysta moc
Wygi zyje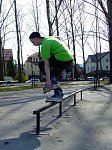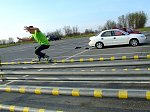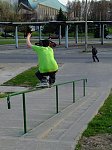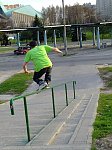 +bonus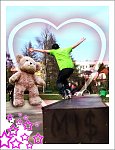 Skala ma nowe rolki !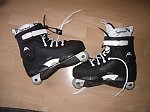 Carlos Mencia
Franky Morales Ken Dama Tricks
Bidet backslide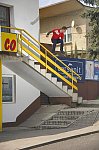 na lajcie
Chris Farmer takie tam
THROUGH THE LOOKING GLASS juz w sprzedazy !
A w nim profile z Intelligent Productions, Life+1, VG19, Beyond, Life+ 2, None, US, Underestimated, Words, AIR, Juice, KFC3: Straight Jacket, Bang, Feet, Accidental Machines, The Meantime & Barely Dead
MUST HAVE !
Siekiera - Szewc zabija szewca
lalalalalalalala
Nasz jedyny zagraniczny skater
Yes, of course! Just make sure you send me a photo when it's done! =)
-arlo
Kendama USA team edit 1
Wyniki zawodow w Cozieforni
Seniorzy:
1.
Fisza
2.Gufi i Mały
3.Madej
Juniorzy:
1.Elektryk
2.Tomek
Summerclash (20-22 czerwiec) pierwsze info
Ladies and Gentleman,
After 4 years of organising the Winterclash, its time for another step ahead.
Its time for THE event in the summertime. Time for the biggest "come together" since Lausanne and time for a real Rollerblading festival.
The Winterclash came to a point where we couldn't control the masses anymore and where people couldn't go anywhere anymore. Not enough space, a small skatepark and the simple fact of being in a building and having the restriction of walls which can't be passed. The concept of the Winterclash need to change, that's for sure.
But before this will happen, we are proud to present you the first official SUMMERCLASH.
blablabla
In Berlin we found the perfect place for an event of this kind. One of the biggest outdoor skateparks in Europe surrounded by beach volleyball areas, a river to swim, camping areas, a small club, and truly peaceful environment. We found "the place to be" for this years summer.
Berlin got 2 big airports, the best bus and train connections in Germany and is easily reachable for everybody of you.
Right now we are working on a website which will include all the information you can think of and much more. You will find EVERYTHING on www.summerclash.com
The launch of summerclash.com will be May 1st the latest.
Don't miss the first ever Summerclash, mark the date in your calendar and book your tickets right now. This date will not change and is 100% confirmed!!!!
If you need more information until the website is going online, feel free to contact us at info@winterclash.com
I truly hope to see you in June.
Thanks for your attention,
Jojo Jacobi
Niedlugo w Na Wspolnej
Zimińscy nadal maja problemy z Olą. dziewczyna wkręciła sobie tym razem ze zdobedzie Mt Everest i od kilku dobrych lat szykuje sie do wyprawy kradnąc kurtki,czapki, rekawice,śpiwory i karimaty skąd popadnie.
Marek Zimiński zostaje napadnięty i zgwałcony na swojej stacji benzynowej. Złodziej kradnie całą benzynę i podpala Pałac Kultury i Okęcie.
Ewa fryzjerka popada w depresję, bo obcięła jednej klientce ucho. Dostaje wyrok 10 lat pozbawienia wolnosci.
Żanetka sprzedała córeczkę Marysię, aby miec pieniądze na dalsze poszukiwanie Grzegorza.
I PAMIETAJCIE WE WTOREK 1000 ODCINEK !!!
Baltic Games
Odliczanie
Vibralux
Vibralux Online Video Part 1
from
Adam Johnson
on
Vimeo
.
OJA Myspace
SPRAWDZ TO
Few hours of chillin' with Marcin Kopiec
:****************